If you're looking for gift baskets in London Ontario, you're in the right place. We've gathered a list for you to check out below. Hopefully this helps make finding that perfect gift a little easier. Happy Shopping! 
All pictures are from the websites of the businesses we feature. This post may contain affiliate links. At no cost to you, we may earn a small commission if you make a purchase. This helps support our team and allows us to keep making local shopping in Canada easy. Thank you for supporting our family-owned small business too!
LONDON ONTARIO GIFT BASKETS
General Gift Baskets In London, ON
London Ontario gift basket business, Inkpot, has so many amazing gifts to choose from. We love their basket options because you can customize your gift with names and initials and also add or remove products from each basket. Whatever the reason for your gift, they'll have a gift basket that's perfect. Inkpot has achieved the status of 'star seller' on Etsy and has made over 20k+ sales on the platform. 
Ink Pot has an incredible collection of engagement gift baskets. These baskets come with a variety of items but we love the options for custom mug designs that they offer. From sayings like "does this ring make me look engaged?" to "future Mrs.", there's a style that's perfect for everyone.
Cheeky Monkey is a London-based business with a full online shop and a retail boutique where you can shop in person. If you'd rather pick items yourself, they have cute totes (shown below) that you could fill with handpicked items for Mom & Baby. This would be a great way to personalize your gift.
Visit them in-person at: 1061 Wonderland Road South, London Ontario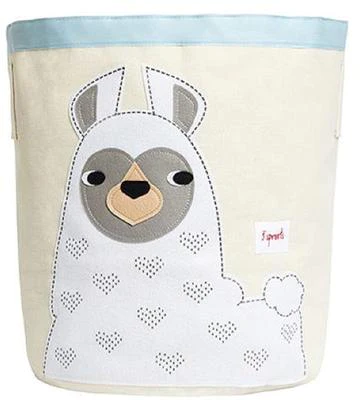 Shopping for teenagers is never easy. Thankfully there are businesses like EcoFreax, an eco-friendly shop based in London, that help make finding teenager gifts easy. Not only does their teenager gift basket contain trendy products that teens will love, it also helps them get started on an eco-friendly journey.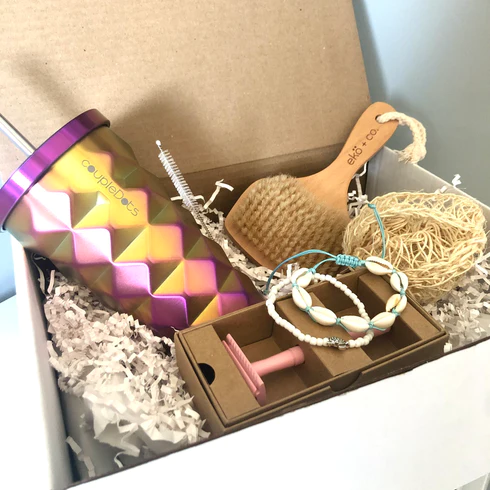 Expecting Parents Gift Baskets
Eco-Friendly Gift Baskets
London, ON Valentine's Day Gift Baskets
Hopefully this list made finding the right gift baskets in London Ontario easy. We'll continue to update this list as we discover more that we want to share with you.