Business Name: Small Batch Clothing
Based In: Innisfil, Ontario
Products Include: Handmade minimalist loungewear made using sustainable fabrics like bamboo.
Learn more about Small Batch Clothing in our interview below.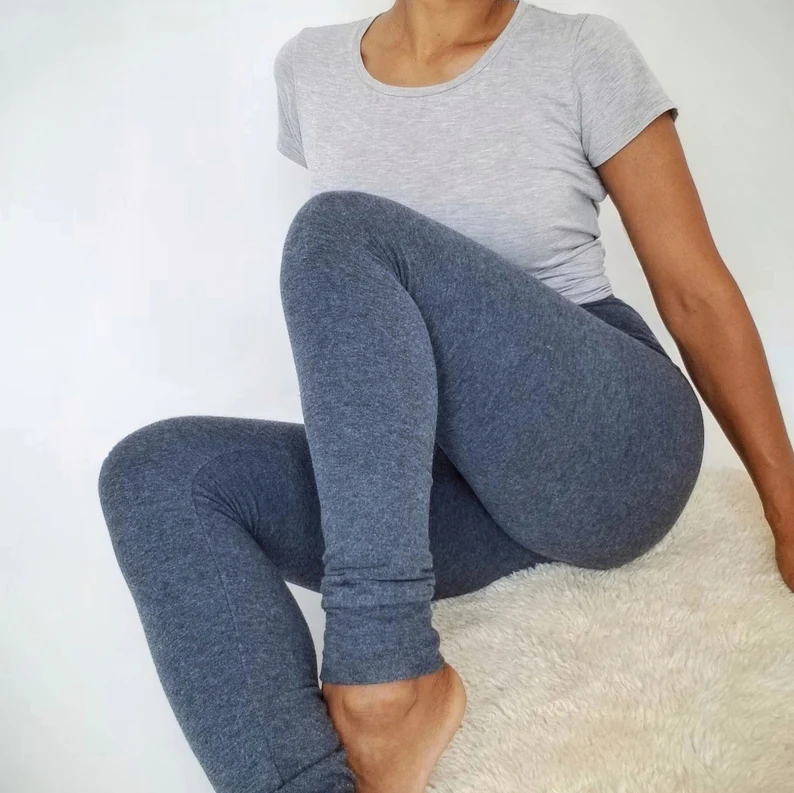 Some pictures are from the websites of the businesses we feature. This post may contain affiliate links. At no cost to you, we may earn a small commission if you make a purchase. This helps support our team and allows us to keep making local shopping in Canada easy. Thank you for supporting our family-owned small business too!
Small Batch Clothing Ontario Business
What inspired you to open your shop?
Growing up I had always had an eye for fashion and loved the beauty industry. I was a makeup artist and hairstylist for over 15 years but when I had my daughters I started sewing clothes for them. This sparked my passion for sewing and designing and as my kids clothes become popular with moms, they started asking for clothing for themselves. So when the pandemic happened I started to making clothes for women too, but I wanted our clothes to not only be super comfortable, I wanted it to look good too. I know that moms are busy and we need something that can take us from being at home to running out the door without looking frumpy. I always had a belief that all women have the potential to look amazing with a little confidence and that's what I want to give them. If you feel good, you look good, if you look good, you feel good.
How would you describe your business?
We're definitely a small business. We love sustainable materials, including our fabrics, tags, packaging etc. Having a positive impact on the environment and humans are important to us. Everything we make is done in house by myself and my seamstress, everything is cut and sewn here in my studio in Innisfil, Ontario. I don't have any formal training in the fashion industry but I've always had a passion for it and I love DIY projects.
Innisfil Ontario Clothing Brand
What's your best selling product and why is it so popular?
Our bestsellers are our leggings, slim fit tees, and our Vintage hoodies.
My clients describes them as the most comfiest clothing and even though it may seem like just a t-shirt and leggings, they're surprisingly very flattering. The fabric we use for our leggings and tees are made with sustainable bamboo, that's super soft against your skin. Our hoodies are made with organic cotton fleece. It's so cosy and perfect for the cooler weather. All our fabrics are dyed with non-toxic dyes and are great for people with sensitive skin. I myself have really sensitive skin and I use to breakout in a rash all the time but ever since I've been wearing our clothes my skin is so much better and I haven't had any eczema flare ups.
What's your favourite product from your own shop?
Personally I love our sweatpants paired with our crop top. It's super comfortable and the crop top is perfect for layer underneath a sweatshirt when it's cool out but I get hot easily so having that piece is a lifesaver.