Going green is more than just a fad, it's about making a conscious effort to reduce our impact on the environment and protect it for future generations. Now, it's easier than ever to make sustainable changes while also supporting Canadian shops. We've compiled a list of passionate, eco-friendly stores in Canada that offer simple product swaps that can result in long-lasting change for both you and the environment. Enjoy!
All pictures are from the websites of the businesses we feature. This post may contain affiliate links. At no cost to you, we may earn a small commission if you make a purchase. This helps support our team and allows us to keep making local shopping in Canada easy. Thank you for supporting our family-owned small business too!
You might also be interested in:
CANADIAN ECO FRIENDLY STORES
If you're new to eco-friendly living Zero Waste MVMT based in Winnipeg, MB has great starter kits to help make the transition easier. From sustainable shaving bundles to plastic-free kitchen essentials to bamboo utensil sets, you're sure to find the perfect kit for any stage of your eco-friendly journey.
Save 15% with coupon code: SHOPLOCAL15
Karen Leone Designs
Karen Leone Designs located in Calgary, AB is a one-stop shop for alternatives to household paper and plastic products. Here you will find products such as reusable paper towels, sandwich bags, cloth napkins, and face wipes. Their products also come in many designs and colours to perfectly match your decor.  
Siempre Eco
Siempre Eco is an online environmentally sustainable living boutique based in Edmonton, AB. They have a range of eco-friendly products from their in-house brand like bamboo dish brushes, straws and beeswax wraps. They also carry products from other brands like laundry detergent strips, cotton facial rounds and shampoo bars.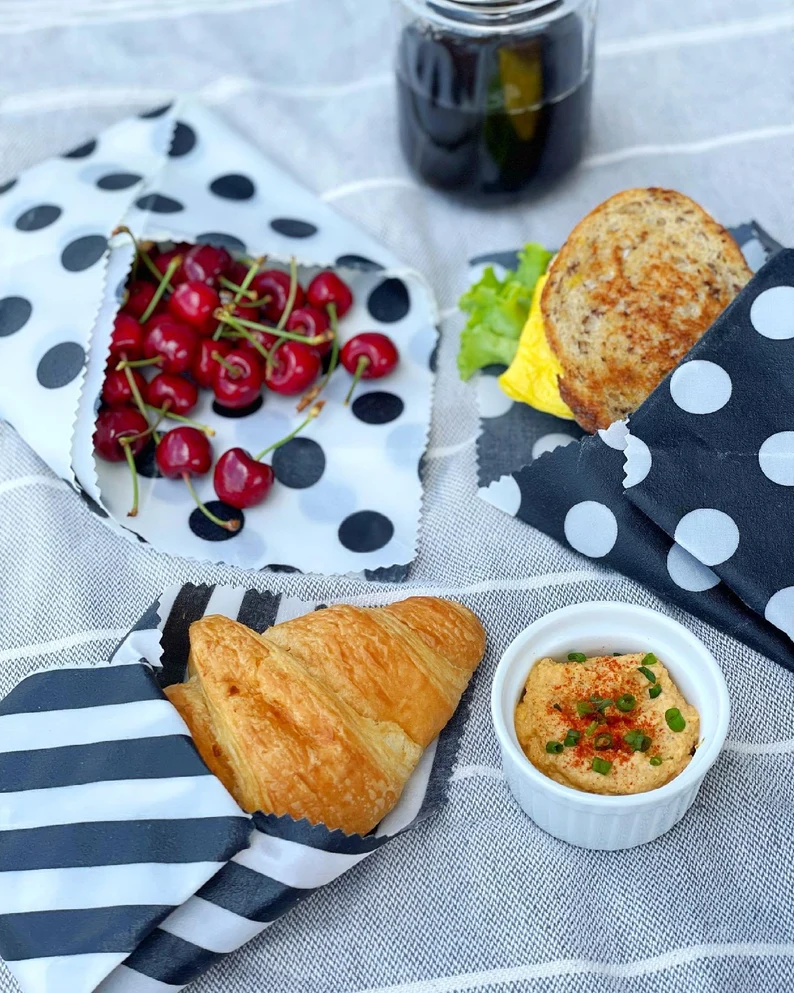 Essentials Eco
Essentials Eco in North Vancouver, BC takes the guesswork out of going green by curating sustainable, low waste items from Canadian-owned businesses and delivering them straight to your door. By subscribing to their quarterly box, you'll receive 5 to 7 eco-friendly household products each season such as reusable straws, dryer balls, and kitchen wrap.
EcoFreax
EcoFreax located in London, ON is an online marketplace for all things sustainable and eco-friendly. Here you will find personal care, home, and wellness items, many of which are from Canadian-owned businesses. They even have an entire eco-kids section with plastic-free toys, cups, and all-natural bath products.
Ola Bamboo
Ola Bamboo is founded by three young Canadian entrepreneurs who are on a mission to help reduce one-time plastic use. They do this by providing a variety of bamboo and eco-friendly products like bamboo toothbrushes, reusable bags, bamboo measuring spoons, and so much more. They manufacture a lot of their products right here in Canada.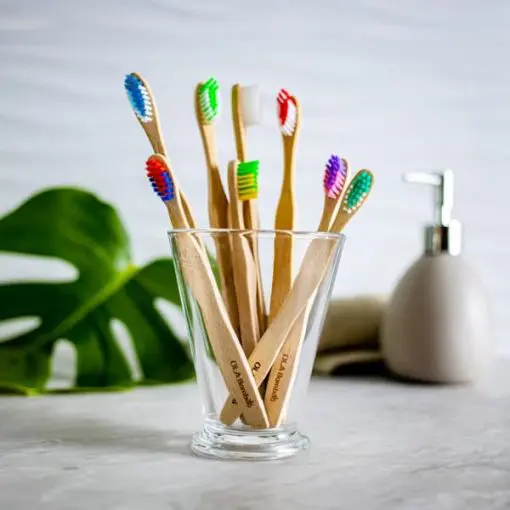 Toronto Eco Friendly Stores
Discover all the latest trends in eco-conscious living with Let's Go Eco based in Toronto, ON. Their seasonally-themed subscription boxes bring you 6-10 eco-friendly products for all aspects of life, including wellness, beauty, fashion, and home. Each item is carefully curated from other small businesses across Canada so you can support local while going green!
Save 10% off your first order with coupon code: SHOPLOCAL10
Calgary Eco Friendly Stores
Karen Leone Designs
Karen Leone Designs is a eco-friendly shop in Calgary that creates everything from reusable paper towels, cutlery bags, face wipes, sandwich bags, baby wipes and wash cloths so you never have to use single use products again. All of their creations are made using fun and vibrant fabrics. 
Nature's Wrap
Nature's Wrap creates beeswax wraps that are the perfect alternative to plastic wrap. Beeswax wraps can help keep your food fresh and crisp. They've also recently added recipe cards to their product line-up. Beeswax wraps and recipe cards would make a great gift set! 
Without Co.
Without Co. has a wide range of eco-friendly and zero waste products in their retail shop. The best part is that they also have an entire refill collection. Simply bring in your clean bottles and you can refill shampoo, conditioner, dish soap, lotions, laundry detergent, and more. This is such a great way to shop local and reduce the amount of plastic bottles that are thrown out after one use. 
Visit them in person at:
103 / 2115 4th St SW, Calgary AB
We hope this list helped you discover new sustainable products and eco-friendly stores in Canada. We'll keep adding to this list as we discover more Canadian eco-friendly shops and products.
You might also be interested in: