Puzzles are a great way to pass the time and sharpen your mind. They can also be used to relax and unwind after a long day or create an exceptional bonding experience. That's why we wanted to introduce you to some unique and fun jigsaw puzzles from makers and business owners across Canada. If you're looking for a new way to spend a rainy afternoon, then keep scrolling to discover some of our favourite puzzles in Canada.
All pictures are from the websites of the businesses we feature. This post may contain affiliate links. At no cost to you, we may earn a small commission if you make a purchase. This helps support our team and allows us to keep making local shopping in Canada easy. Thank you for supporting our family-owned small business too!
tate general store
Tate General Store is an online general store based in Toronto, ON. They currently carry two brands of puzzles, Areaware and Badge Bomb. Areaware puzzles makes uniquely patterned or gradient designs while Badge Bomb creates funky illustrated puzzles made from recycled board and vegetable inks.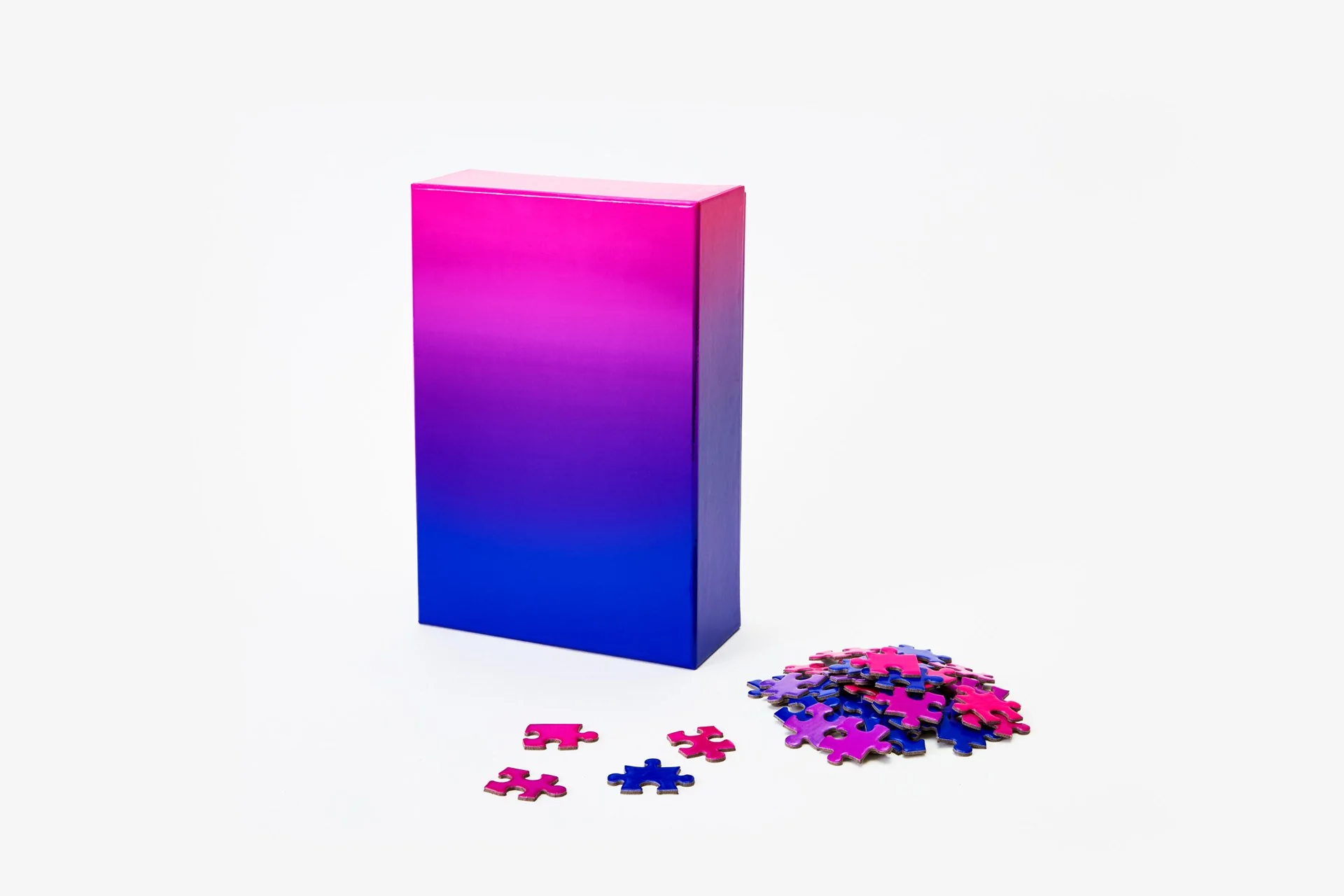 fits puzzles
Fits Puzzles based in Vancouver, BC is a small batch puzzle shop that features the artwork of female artists. Their puzzles are 1000 pieces, making them a higher difficulty level but also encourages an evening of relaxation while you watch these beautiful works of art come together piece by piece.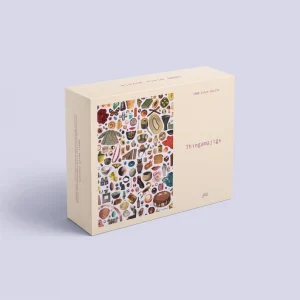 caribou gifts
Caribou Gift is an online gift shop based in Toronto, ON. They carry a variety of puzzles for kids and adults, including made in Canada jigsaw puzzles from Standout Puzzles. Standout Puzzles is based in Kelowna, BC and their puzzles feature art from a variety of amazing Canadian artists. Their cardboard canister makes them truly unique.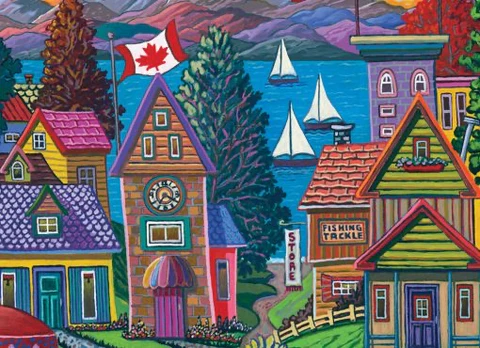 erlenmeyer designs
Erlenmeyer Designs (based in Winnipeg, MB) brings you Canadian Word-Oh!, a wordle wooden board game. Just like the popular online game, you have 6 chances to guess the 5 letter word. Each set contains a bag of letters, scoring pegs, and a shield to block your letters from your opponents.
Book Outlet
Book Outlet is an online book shop that also offers an amazing collection of gifts for kids and toys, activities and puzzles. They have a great collection of puzzles for kids but they also have a large collection of really beautiful 1000 piece puzzles which we've linked to below. They offer free shipping on orders of $45+.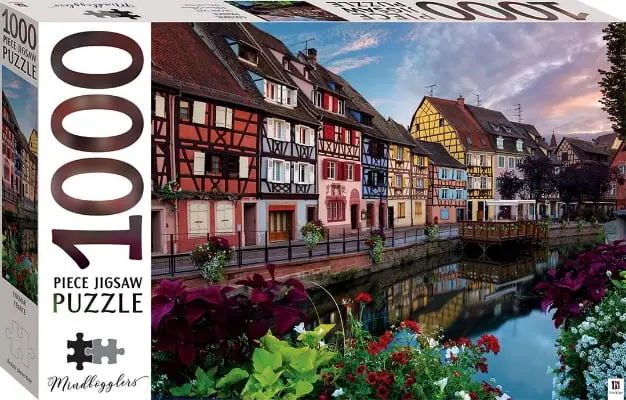 passport puzzles
Passport Puzzles (based in Edmonton, AB) helps you explore the world with colourful images from some of the most picturesque destinations. Each image was shot by avid traveler and photographer, Jonathan Ferguson and transformed into exciting puzzles by the owner of Passport Puzzle, Pamela Osborne. A portion of all puzzle sales go to organ donation awareness efforts. 
We hope this round-up of puzzles in Canada helped you find your next afternoon activity and a new Canadian business to support.