Candles can help make a house feel like a home by adding warmth and comfort to your space. There are many options when it comes to where to buy candles so we decided to round up the best candle shops in Vancouver so you know your purchase is supporting the maker directly. From decorative sculpture candles to luxurious dessert scented candles, here's a list of Vancouver candle companies you have to check out.
All pictures are from the websites of the businesses we feature. This post may contain affiliate links. At no cost to you, we may earn a small commission if you make a purchase. This helps support our team and allows us to keep making local shopping in Canada easy. Thank you for supporting our family-owned small business too!
You might also be interested in:
Zoet Studio
Zoet Studio creates adorable decorative soy candles that smell as good as they look. Their best-selling mini arch rainbow candles make a great addition to a nursery or kid's room. While each of their candles is best used as a novelty item, they can also be burned if needed for around 2-4 hours.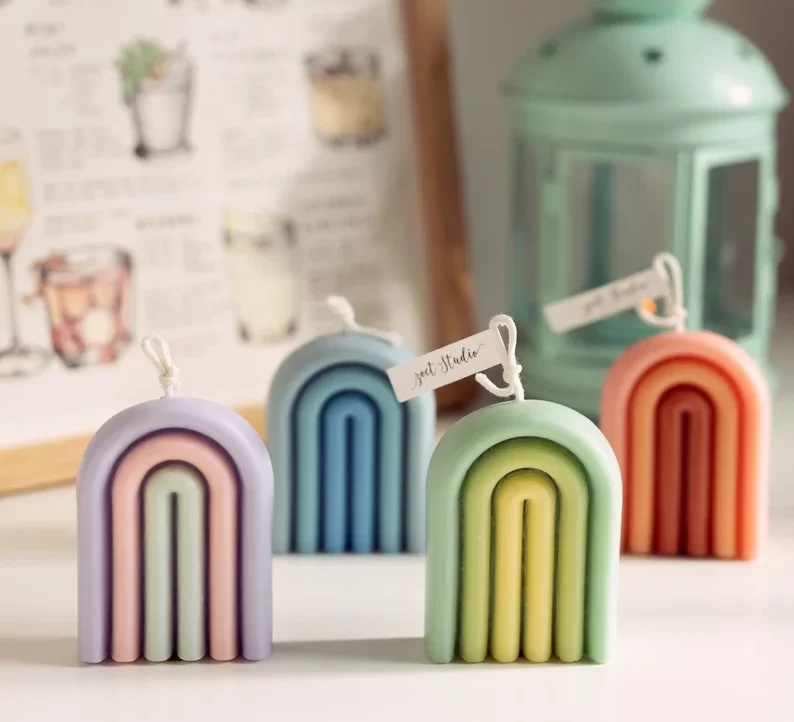 Luna & Sol is an online candle shop started by two childhood best friends. Their small-batch, handcrafted soy candles come in fun scents such as coffee shop and citrus sunrise. Since they come in adorable, small tins with the option of label customization. These candles would make great gifts or party favours.
Sunday Soy was started by two sisters that shared a passion for creative candle making. Their scents are inspired by Asian desserts and include fragrances such as Boba Milk Tea, Mango Pudding, and Matcha. If you're looking for a great bridesmaid gift or wedding favour they also offer custom candle labels.
Zeep By Cal in an online bath, body, and candle shop. Their hand-poured candles are 100% soy wax, making them toxin and paraffin-free. While they have a selection of popular options such as lavender, birthday, and Christmas candles, they also offer custom candles where you can choose your size, wick, and fragrance to create the perfect blend just for you.
Hopefully this list of Vancouver candle companies helped you find a great gift for yourself or someone you love and a new local BC shop to support.
You might also be interested in: