If you're looking for new clothing stores based in Montreal to support, we've got you covered. In this article we're going to introduce you to some great shops to check out. From handmade and eco-friendly, to unique dresses and loungewear, there's a shop for everyone's style. Happy Shopping!
You might also be interested in our Montreal Kid's Clothing Stores shopping guide.
All pictures are from the websites of the businesses we feature. This post may contain affiliate links. At no cost to you, we may earn a small commission if you make a purchase. This helps support our team and allows us to keep making local shopping in Canada easy. Thank you for supporting our family-owned small business too!
CLOTHING STORES IN MONTREAL
Advika Clothing
This Montreal clothing store is your go-to place for luxurious loungewear. Their clothing has a minimalist vibe and is a high quality Canadian clothing brand that makes their clothing right here in Montreal. It doesn't get more local than that.
Noémiah
Montreal clothing store, Noémiah, features collections that are perfectly feminine and playful. Owner and designer, Noémie, works with independent workshops in the Montreal area to bring her collections to life. Noémiah pieces have even been stocked by Anthropologie and Urban Outfitters.
Pokète
Pokète is a Montreal-based brand that creates hands-free clothing and scarves. In an effort to create a comfortable, practical and fashionable way for women to carry essentials without having to bring a purse or bag, all of their products have hidden-zip pockets. Their products would make a great gift for travel lovers.
Creation Pax
Creation Pax creates made in Canada clothing using soft bamboo fabrics. They carry pants, skirts, dresses, and jumpsuits.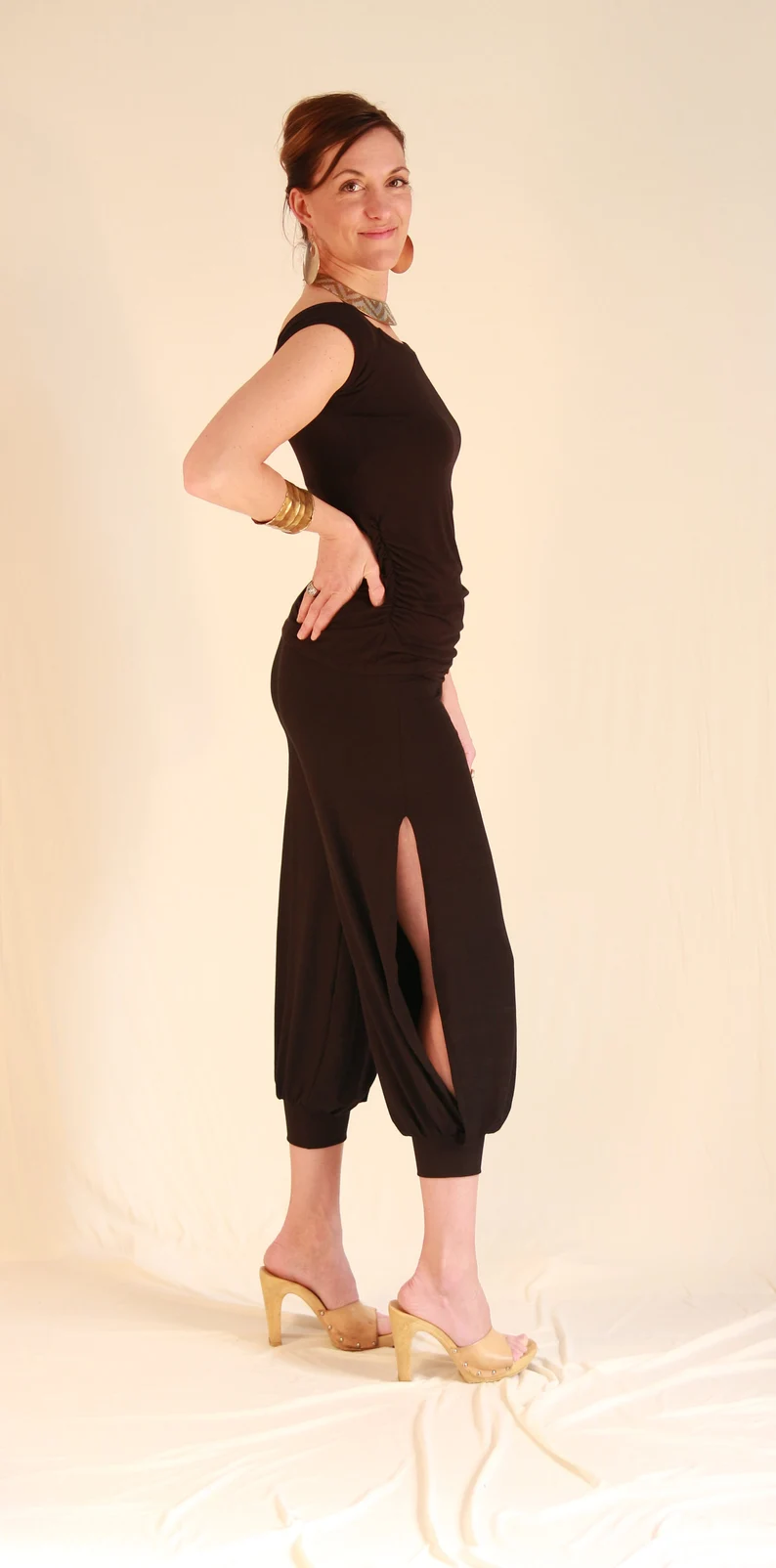 Onze Montreal
Onze Montréal has two clothing boutiques so you can shop in person (located on St-Hubert & St-Denis) and an online shop if you'd rather shop from home. They focus on curating clothing collections that are versatile and flattering in a range of sizes from XS – 3XL. 
Boutique 1861
Boutique 1861 has four retail locations in Montreal. Every location has a different theme like brides & bridesmaids, basics, vintage inspired dresses or home decor. If you want to see all of the cute clothes from this Montreal boutique, head to their website. They have products from all of their boutiques on one website so you can get a feel for the shops. Such a cute shop!
Boutique Unicorn
Boutique Unicorn is another Montreal clothing store with both a retail location (located in Mile End district) and a fully stocked online store. They carry clothing and jewellery from both local designers and some international brands. Their products are on the pricier side but are high quality and super trendy. 
Reesedeluca
Reesedeluca clothing is designed in Montreal by Reese De Luca using all natural fabrics like tencel and bamboo. Reesedeluca clothing can be defined as luxe lifestyle loungewear and is designed to be gender-free. Their clothing is made for everyone!
Hopefully this round-up blog post help you discover new clothing stores based in Montreal. We'll continue to update this list as we discover more Montreal clothing stores.