If you're looking for adorable clothes for a baby gift or for your new little one, we've got you covered. Check out our top picks below for Vancouver baby clothing. We'll continue to update this list as we discover more great baby clothing shops in Vancouver.
All pictures are from the websites of the businesses we feature. This post may contain affiliate links. At no cost to you, we may earn a small commission if you make a purchase which helps support our team and allows us to keep making local shopping easy. Thank you for supporting our family-owned small business!
BABY CLOTHING IN VANCOUVER
Gracious kids
There is nothing more precious than a baby, toddler or young child in a beautifully hand knit sweater, vest, leggings or hat. Each unique piece of clothing from Gracious Kids is hand knit by Lindsay with the utmost care and love. These pieces make for the perfect gift for a new baby on the way or a family members birthday with the option of custom orders. Imagine "Big Brother or Big Sister" or the new babies name embroidered on the front of the knit sweater. Each piece is detailed with different types of stitches, colours and patterns and beautiful button accessories.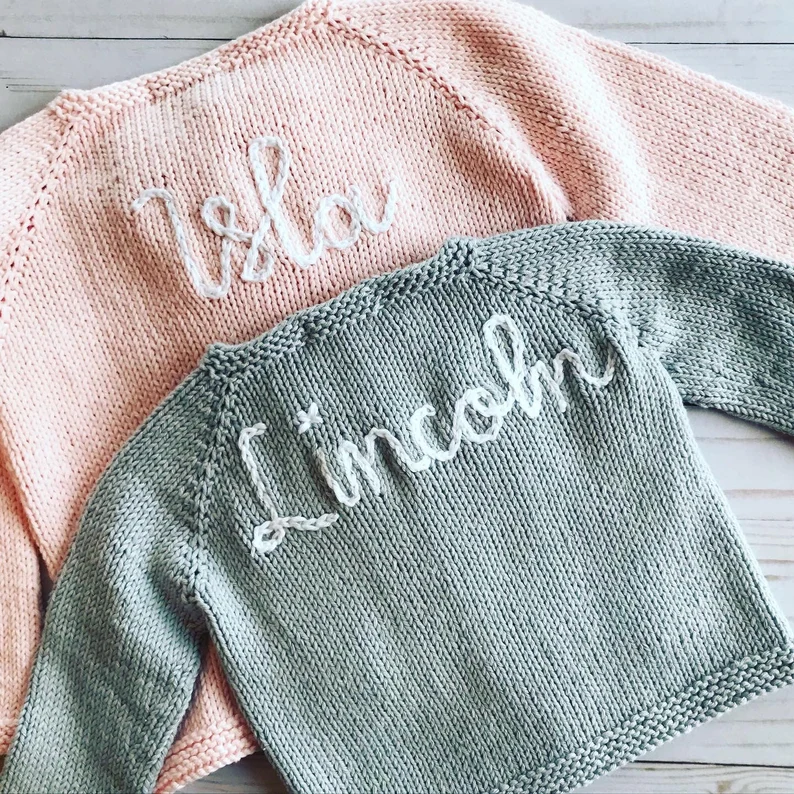 Lav & Kush
Angelwings, a high-quality organic sleeping bag for babies was designed by the owner of Lav and Kush, a mother of 2, knowing how important sleep is to the development of baby and the sanity of parents. These beautiful sleep bags come with different prints and are made with medium weight, stretchy, soft fabric to allow your baby to keep a comfortable temperature. This also allows room to move throughout the night for a more comfortable and peaceful sleep. Angelheart is a program which will donate their sleep bags to orphanages overseas and to newly adopting parents.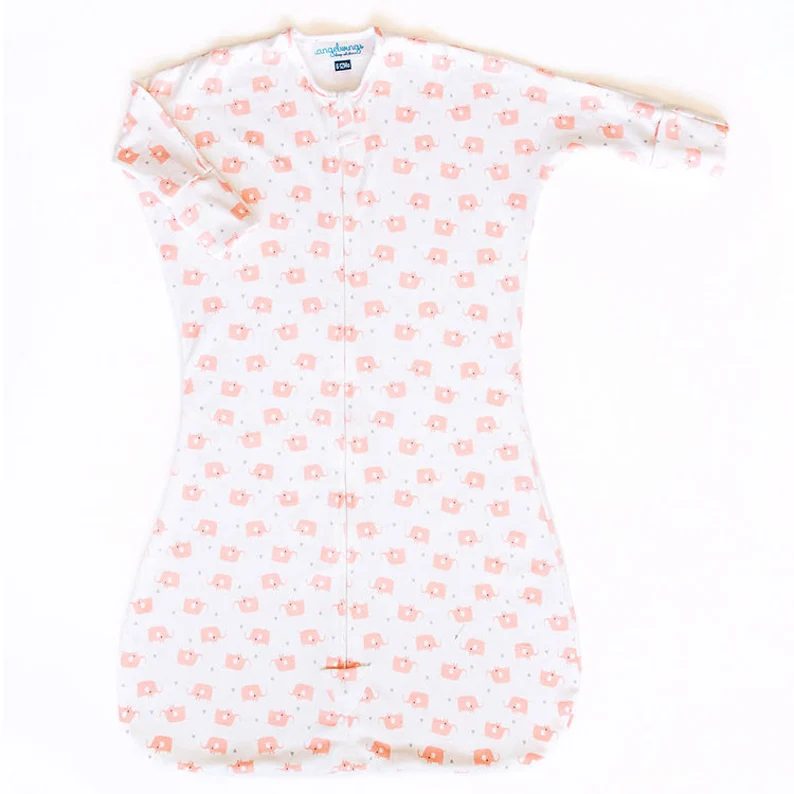 East & Rose
Elysia and Autumn are sisters and mothers who decided they wanted to find a way to be home watching their children grow, while still making an income. They combined their talents of fashion and clothing design, sewing and marketing to create East & Rose. East & Rose is an online retail store filled with high quality handmade, unique newborn outfits and accessories. You can order personalized onesies, onesies with funny or unique sayings, and onesies for every Holiday. Each onesie comes with a hat, bow or headband available in almost every colour or beautiful print.
Baby Chips Co.
The reviews are in and everyone is raving about Baby Chips Co.! They have the coziest, chunky knit sweaters perfect for the colder months, organic waffle cotton pyjama sets in pink, green and grey, and the cutest knitted beanies and top knot headbands which both come in an array of colours. The natural and organic cotton pieces are soft and gentle on your baby's skin making them the perfect gift or addition to your babies' closet.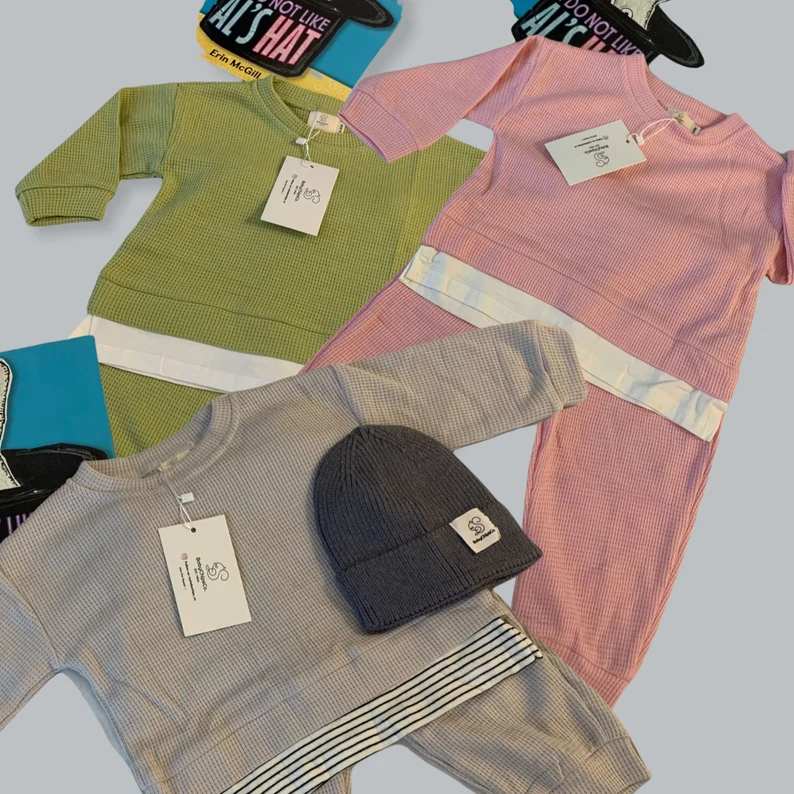 Taylor Made By TT
Want a clever or funny baby announcement or a sly, quiet way to make a joke at your next get together? You need to visit Taylor Made by TT and check out their original and personalized baby onesies. Here are some of my favourites: "My parents did not stay six feet apart", "Every party has a pooper", "Actually, this is my first rodeo". You can even request custom orders to share your favourite inside jokes with friends and family or share a thoughtful message with someone special.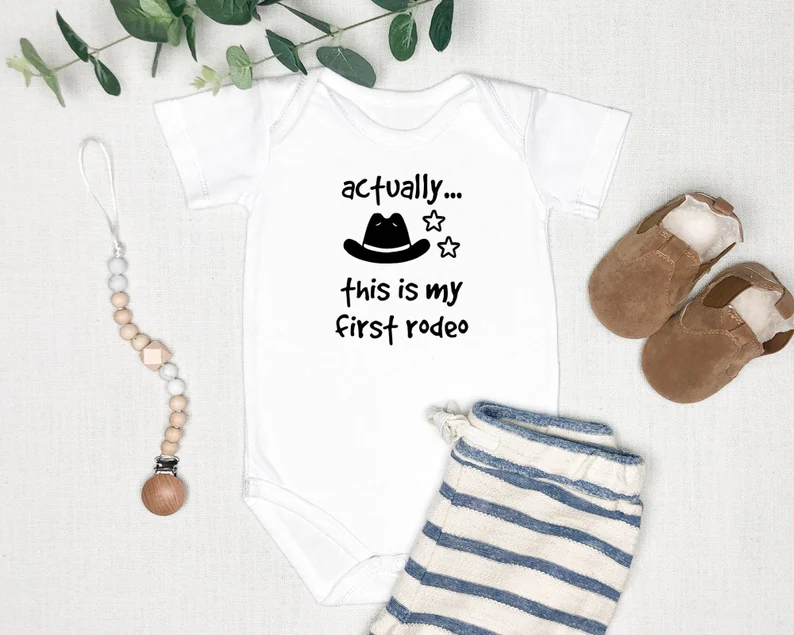 There you go! Hopefully this helped you find some Vancouver baby clothing and a new local Vancouver business to support. We'll keep updating this list as we discover more.
You might also be interested in: