We've gathered a growing list of great Montreal gift baskets and showcased them below. This will make finding the perfect gift a little easier and you can feel great knowing you're supporting a local Montreal business. 
All pictures are from the websites of the businesses we feature. This post may contain affiliate links. At no cost to you, we may earn a small commission if you make a purchase. This helps support our team and allows us to keep making local shopping in Canada easy. Thank you for supporting our family-owned small business too!
You might also be interested in:
WHERE TO BUY GIFT BASKETS IN MONTREAL
Bundles Of Zoe
Bundles Of Zoe is a Montreal based gift basket company that has one of the biggest collections of gift baskets we've ever seen. They have something for everyone on your list. Here are some of their gift basket themes – wellness, sympathy, pregnancy, vegan, graduation, thank you, corporate, feel better, teen gift bundles and general gifts for him or her.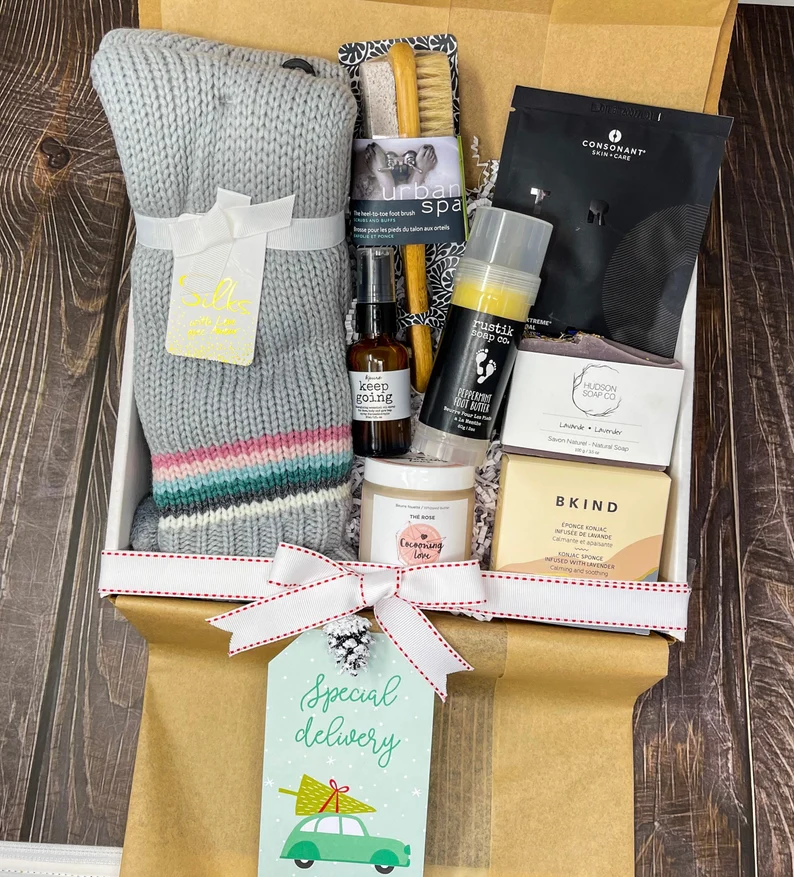 Nina's Gift Boxes
Nina's Gift Boxes are gorgeously curated and include unique products with a focus on featuring some handmade items. They offer a number of themes from 'coffee lovers' to 'sending you good vibes' gift baskets. We noticed that most of their gift bundles include a sweet treat which we love. 
La Boite à Bonbon
If you have a candy lover in your life, look no further than La Boite À Bonbon's candy boxes. You can purchase the candy box of the month or sign up for a subscription where the flavours will change from month to month. Such a great way to enjoy a sweet treat and support a local Montreal business.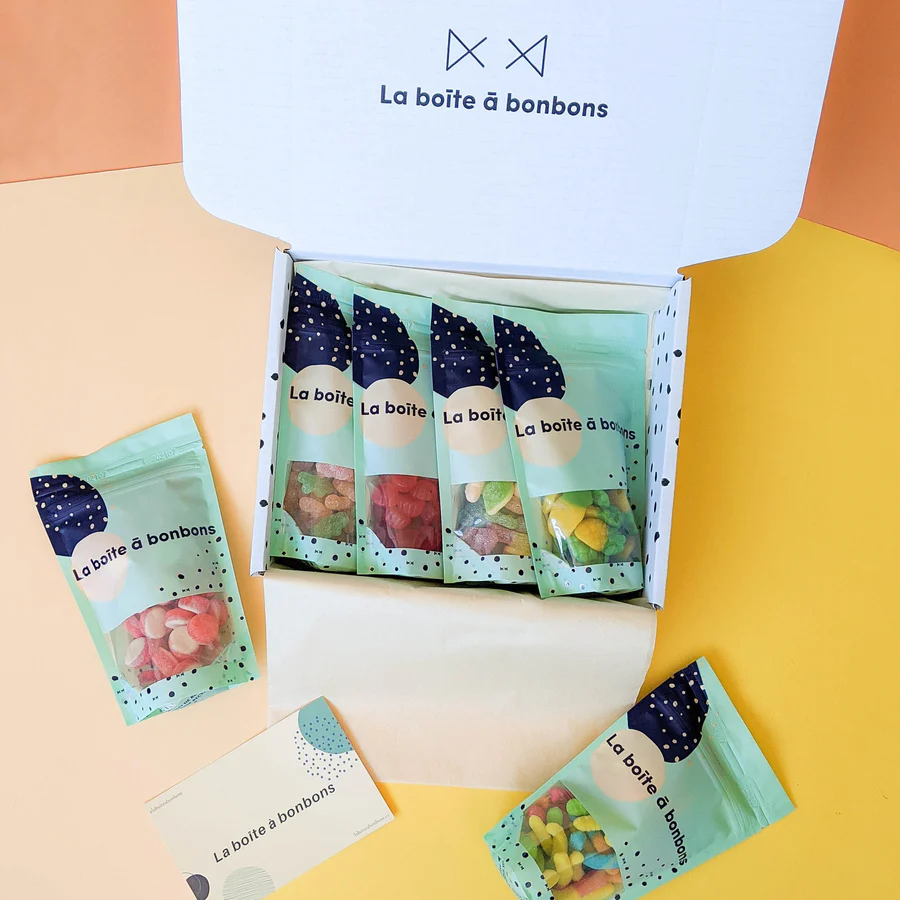 Little World Boutik
Little World Boutik is a Montreal based business that offers adorable bohemian themed products for kids and products to decorate their rooms. They offer these beautiful baskets that you can have customized with a child's name or leave blank. Fill it with toys, a blanket or anything else you'd like for a completely custom gift basket.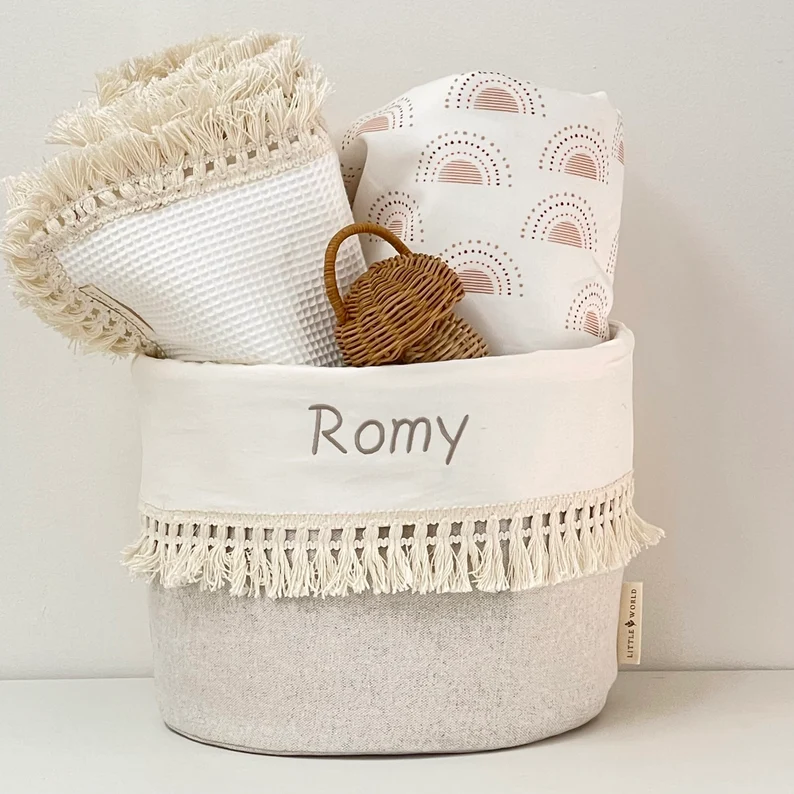 This list of Montreal gift baskets makes shopping a little easier. We'll continue to update this list as we discover more gift baskets available in Montreal that we think you need to see.
You might also be interested in: