If you're looking for trendy, modern and beautiful jewellery in Montreal, we've got you covered. Below we feature a growing list of Montreal jewellery stores with all different styles of jewellery. From minimalist, to gemstone statement jewellery, to unique one-of-a-kind pieces, there's something for everyone. Enjoy!
All pictures are from the websites of the businesses we feature. This post may contain affiliate links. At no cost to you, we may earn a small commission if you make a purchase. This helps support our team and allows us to keep making local shopping in Canada easy. Thank you for supporting our family-owned small business too!
You might also be interested in:
MONTREAL JEWELLERY STORES
Prysm
The lines and geometric shapes in the designs along with beautiful gold, silver and rose gold options make the Prysm jewellery simple, yet impactful. Each piece is a statement on its own or pairs beautifully with other pieces from their collection, to give you that layered look. My favourite piece is the Jayla Ring, it has the look and feel of a chunky ring but at the same time looks dainty and elegant on your finger.
Save 10% with coupon code: SHOPLOCAL10
Bijoux Pepine
When I opened the Bijoux Pepine website my jaw dropped. The handmade pieces are like nothing I have ever seen before. The vibrant colours, which come from spices like; turmeric, red pepper and paprika and natural powders like: cocoa, matcha tea and indigo flower, make a natural yet powerful statement. The different shapes and lines used to create these one of a kind earrings, studs, necklaces and bracelets add major impact to any outfit.
Meyari Jewelry
Meyari is on a mission to bring more colour to the world, one piece of jewelry at a time. Their bold and bright designs are inspired by owner, Selene's Mexican heritage. If you're looking for a truly unique statement piece, be sure to check out their best-selling macrame necklaces and earrings.
On This EArth
Gemstones of every colour; Pink strawberry, Milky Aquamarine, Rose, Labradorite and more… The colours of Montreal-based jewellery shop, On This Earth, are incredible. Necklaces with large teardrop pendant shapes, others square and in every length possible, making it easy to create a layered look. The bohemian vibe of the earrings, bracelets and necklaces offers elegance meets whimsy vibes. There is a softness to the pieces but with the perfect amount of punch, making them a great accompaniment to any outfit.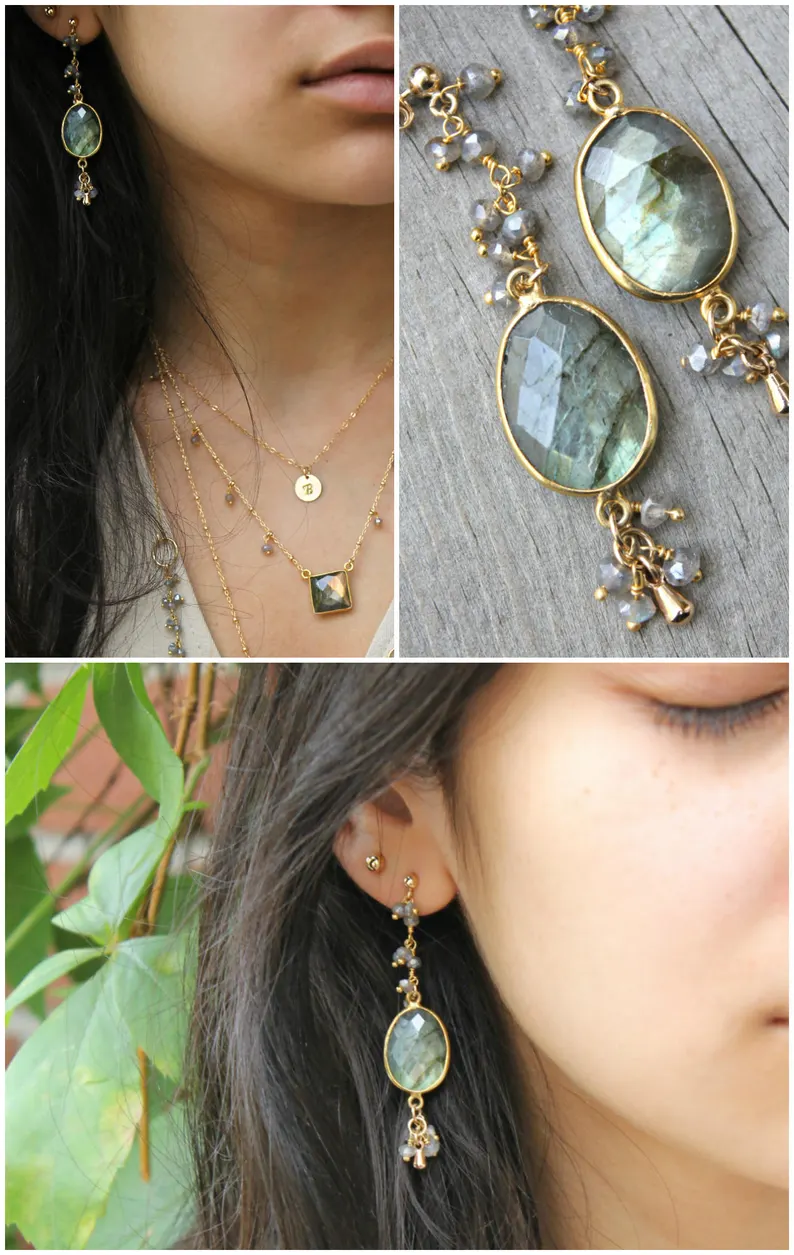 La Loreley
The sparkle of the amethyst, sapphire, opal, turquoise or ruby (and more) within each pair of earrings and necklaces will take your breath away. The vibrance and elegance of these pieces make these the perfect accessory to any outfit, whether it be your everyday look or black-tie event. The rose cut Labradorite stud earrings have to be my favourite. They can have colours ranging from blue, to green, yellow, purple and brown and have a pearly sheen. They are exotic and different but in a soft and subtle way.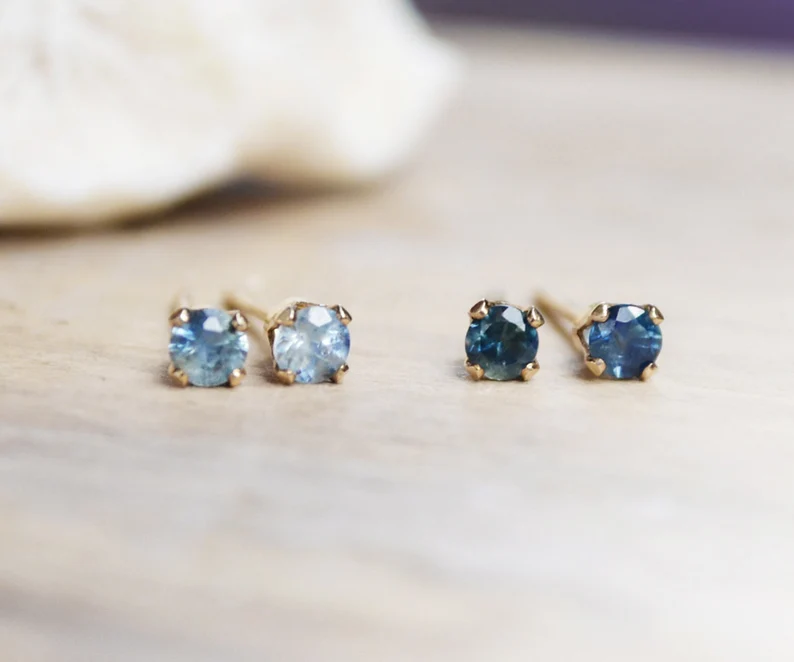 Zemeraude
There are so many jewellery options to choose from, from Montreal jewellery store Zemeraude. They have dainty olive branch, tulip, four leaf clovers, and lightning bolt stud earrings that are perfect for everyday wear or stack and layer them if you have multiple piercings. The floral bracelets are elegant and minimal, and their necklaces feature different stones, pearls, and emeralds as their accent features. A beautiful gold charm with your birth flower engraved on it, makes for the perfect personalized gift for Mom or a special someone.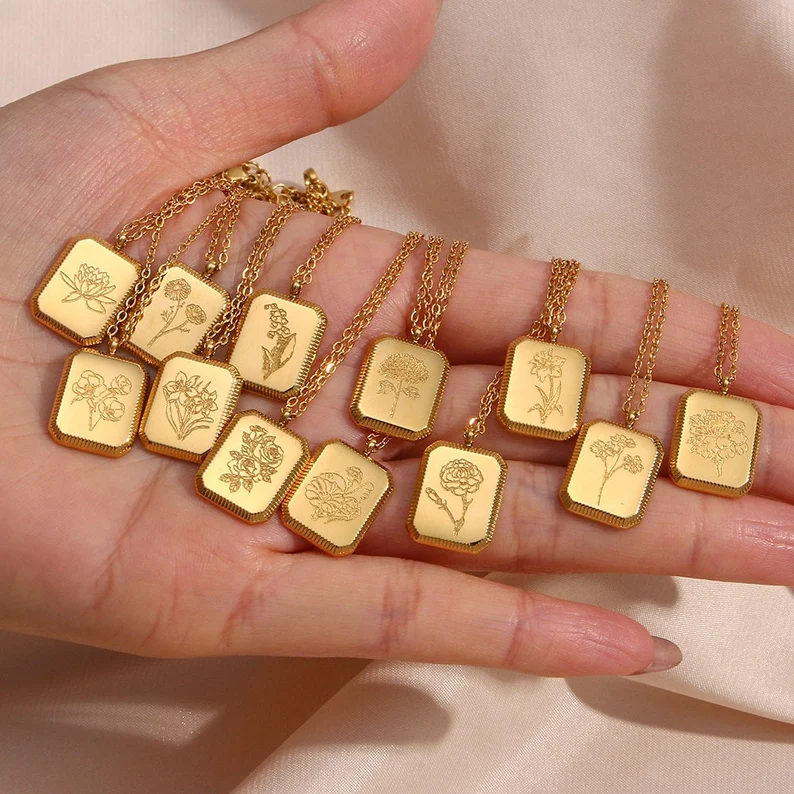 Pease Jewelry
Do you have a word or quote that grounds you, reminds you of something or someone special, to take a pause or a breath within your day? Can you imagine having that word or short quote engraved on a delicate ring? It would be something you could run your finger over to help you pause for just a moment. And because the ring is small, the engraving makes for a beautiful pattern, but no one knows what it says except you. Or maybe you gift this to someone special and that quote is shared between the two of you. A gift with thought and meaning behind it, nothing could be more perfect to gift yourself or someone special to you.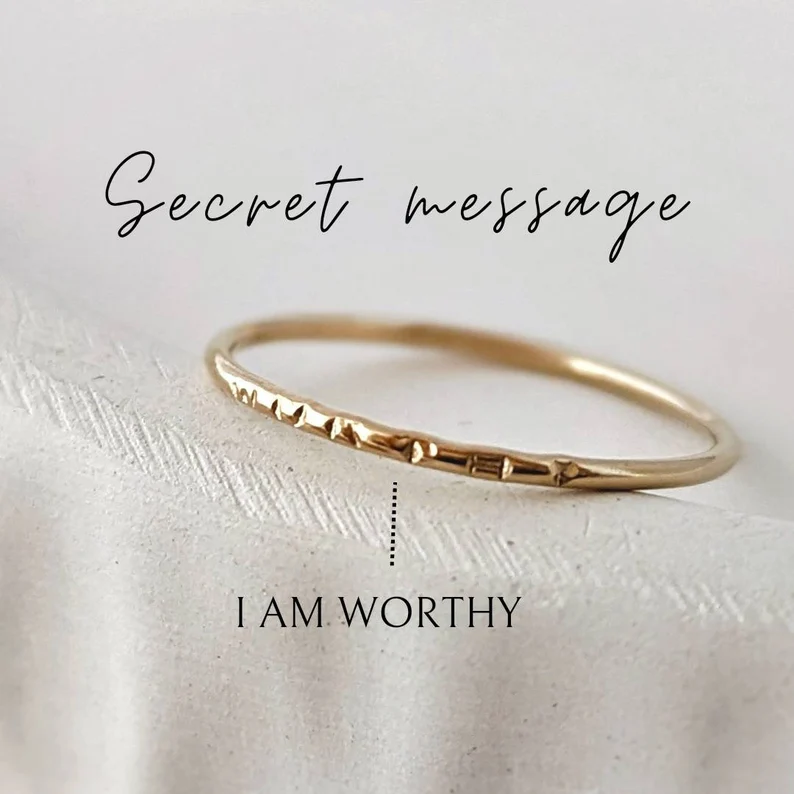 The time and attention to detail it must take to make these incredible micro-macramé jewellery is crazy. Tiny little knots, on knots, on knots creating the most beautiful and intricate necklaces and earrings with added details of gold and silver. The vibrant colours will give any look that pop you're looking for. You'll want to run your fingers over the pieces of jewelry as the texture draws you in, almost making you question – what are they made from?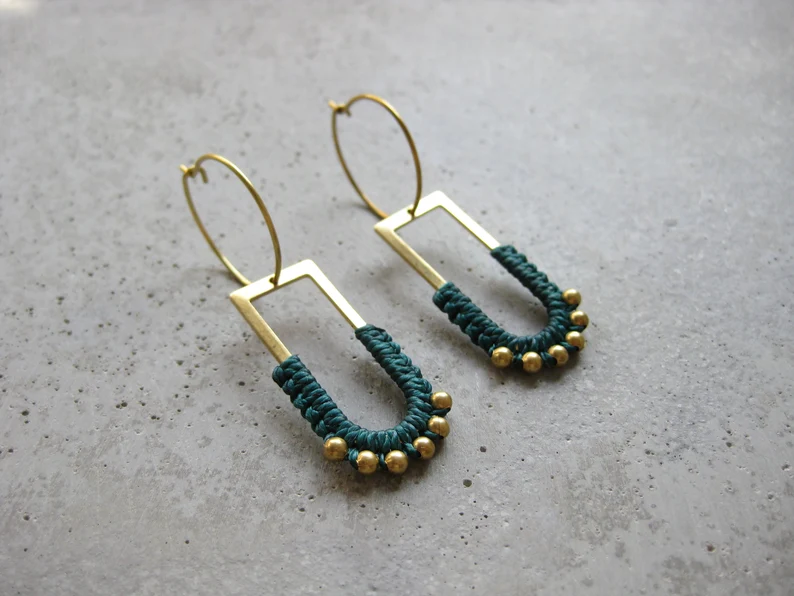 Kēmmi Collection
Kēmmi is a Montreal jewellery store that's founded by two friends, Kevin & Mimi. They have an amazing collection of handcrafted sterling silver, gold vermeil, and solid gold jewellery. Their jewelry is made using traditional silver smithing techniques and they're committed to providing high quality pieces. You can visit them in person or check out their online store and opt for curb side pick up.
3688 A Boul. St-Laurent Montreal, QC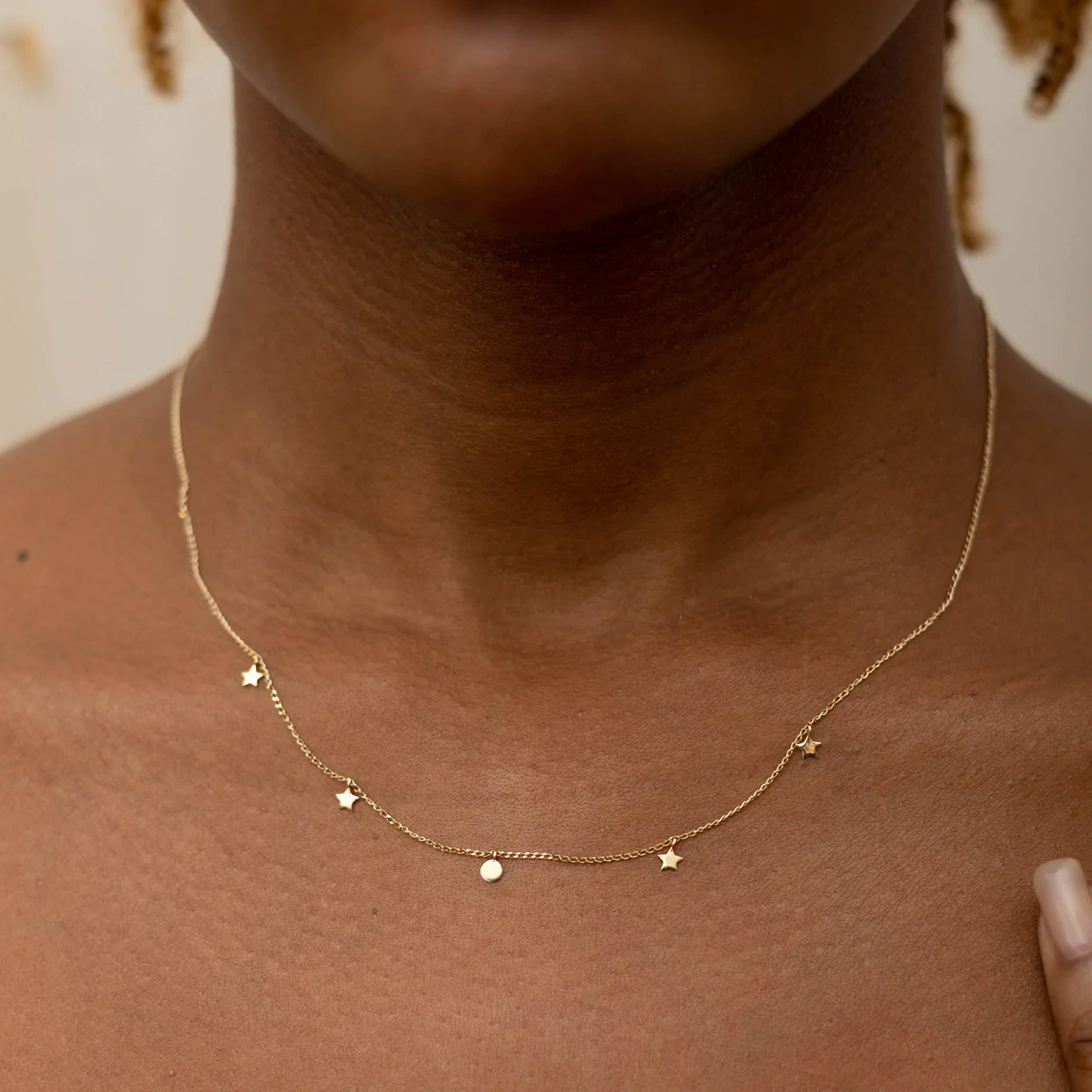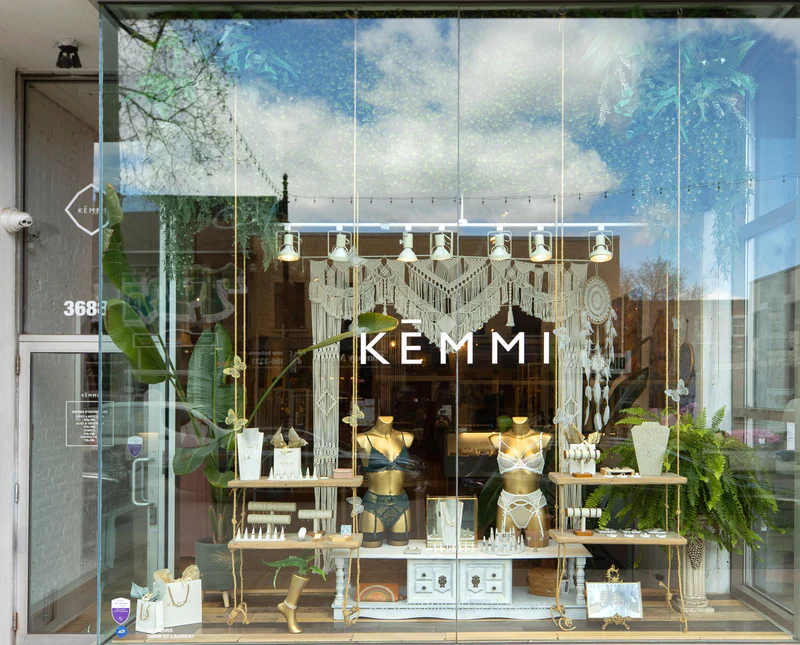 Hopefully this round-up of Montreal jewellery stores helped you discover a new local shop to support. We'll keep adding more jewellery stores in Montreal as we discover them so keep checking back. 
You might also be interested in: