After some searching we realized that it can be hard to find true silk pillowcases in Canada. Silk pillowcases are often advertised as being silk but they're actually a polyester alternative which is no where near the same thing as true silk. We wanted to gather a growing list of places that you can buy true silk pillowcases across Canada to help make shopping a little easier for you.
All pictures are from the websites of the businesses we feature. This post may contain affiliate links. At no cost to you, we may earn a small commission if you make a purchase. This helps support our team and allows us to keep making local shopping in Canada easy. Thank you for supporting our family-owned small business too!
Honeylux
Honeylux is a female-owned luxury brand that offers a collection of high quality mulberry silk accessories, including pillowcases. Their silk products are all biodegradable, ethically-sourced and free from any toxic dyes. They also have a growing collection of plant based acetate (made from wood pulp and cotton) accessories to completely replace plastic products like hair clips and combs. 
Blush Silks
Blush Silks is a Manitoba-based business that specializes in silk products including pillowcases in a variety of pretty colours. Their silk pillowcases are handmade with 6A grade 100% pure mulberry silk with 22 momme thickness. They also guarantee that their pillowcases are free from any harmful chemicals and they come with a travel pouch.
Marche Du luxe
Marche Du Luxe is an online shop offering all things pure mulberry silk. From silk caps, silk hair curlers, silk eye masks, tops and camisole and you guessed it, silk pillowcases. Their silk pillowcases come in a variety of really pretty soft colours. They have made over 12k orders in their Etsy shop and based on the reviews, everyone is loving their products.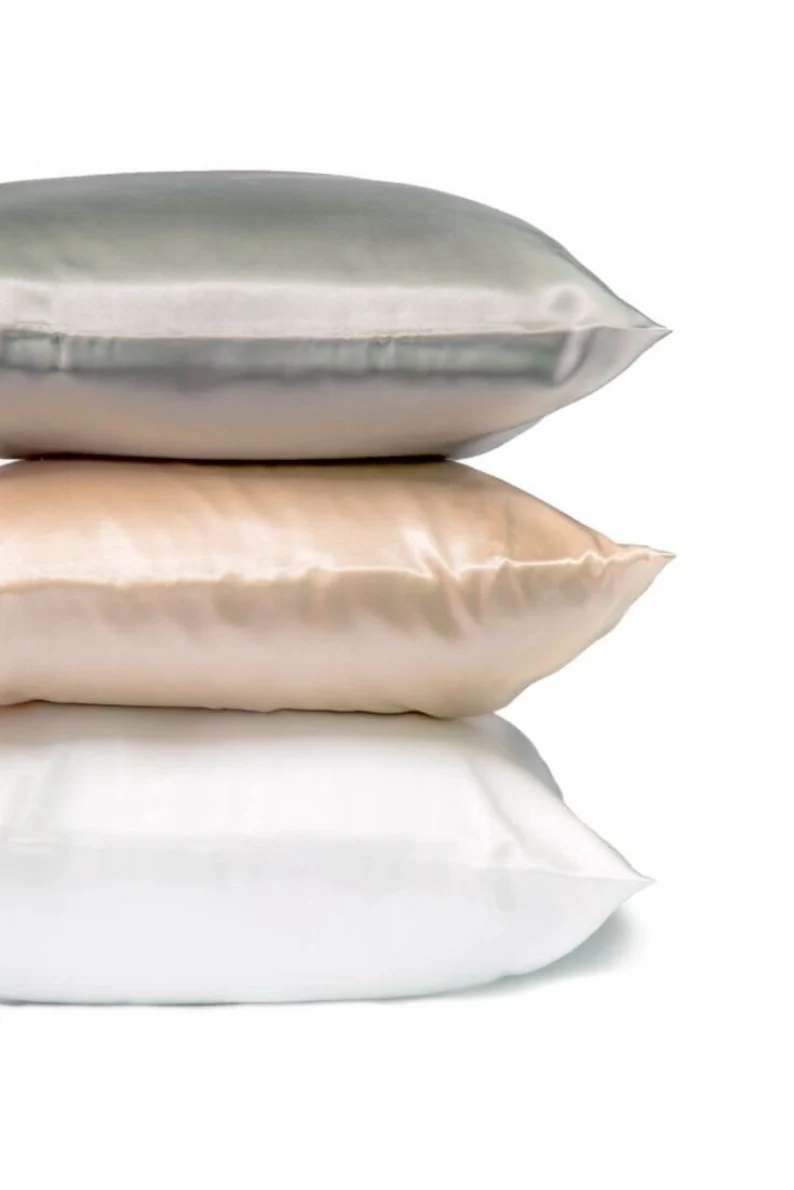 Eco-Style Corner
Eco-Style Corner is a lifestyle brand and sustainable living online shop. They carry everything from eco-friendly reusable make-up pads to macrame wall hangings to silk pillowcases. Their silk pillowcases are 100% mulberry silk, 600 thread count, and have the OEKO-TEKO Standard 100 Certification. This certification means that the pillowcases are free of any harmful chemicals. Their silk pillowcases come in a number of colours like lavender, red, pink and even marble print.
Hopefully this helped you find where you can shop silk pillowcases in Canada. We'll continue to update this list as we discover more high quality silk pillowcases available across Canada.
You might also be interested in: